Door de versnelling, verandering en digitalisering die nu speelt in de maatschappij ontstaat er veel onzekerheid over wat de toekomst zal brengen. Hierdoor is het cruciaal dat CxO's en organisaties adequaat kunnen reageren op deze veranderingen. Het Thoughtleaders Network verenigt Nederlandse CxO's om gezamenlijk een blik te werpen op de nabije toekomst en elkaar te ondersteunen bij het delen en ontwikkelen van kennis.
Wij zijn ervan overtuigd dat de interactie met Thoughtleaders leidt tot inzichten en richtingen voor oplossingen. Door een diverse groep Thoughtleaders te verzamelen, die inzicht hebben in de ontwikkelingen binnen hun eigen organisatie en markt, kunnen we beter voorbereid zijn op wat er voor iedereen op het pad ligt. Op deze manier streven wij ernaar Nederlandse organisaties en CxO's te begeleiden bij het vinden van hun weg en het succesvol navigeren in deze snel veranderende digitale wereld.
Onze whitepaper "Thoughtleader Focus" is een diepgaande bron van inzichten, gebaseerd op interviews met vooraanstaande Thoughtleader CxO's. Het biedt een continu bijgewerkte rolling forecast voor een periode van één jaar, waarmee lezers een scherp inzicht krijgen in de toekomstige ontwikkelingen. Of het nu gaat om het omarmen van digitale transformatie, het aanpakken van disruptieve trends of het creëren van een cultuur van innovatie, deze whitepaper voorziet je van praktische inzichten en actiegerichte adviezen.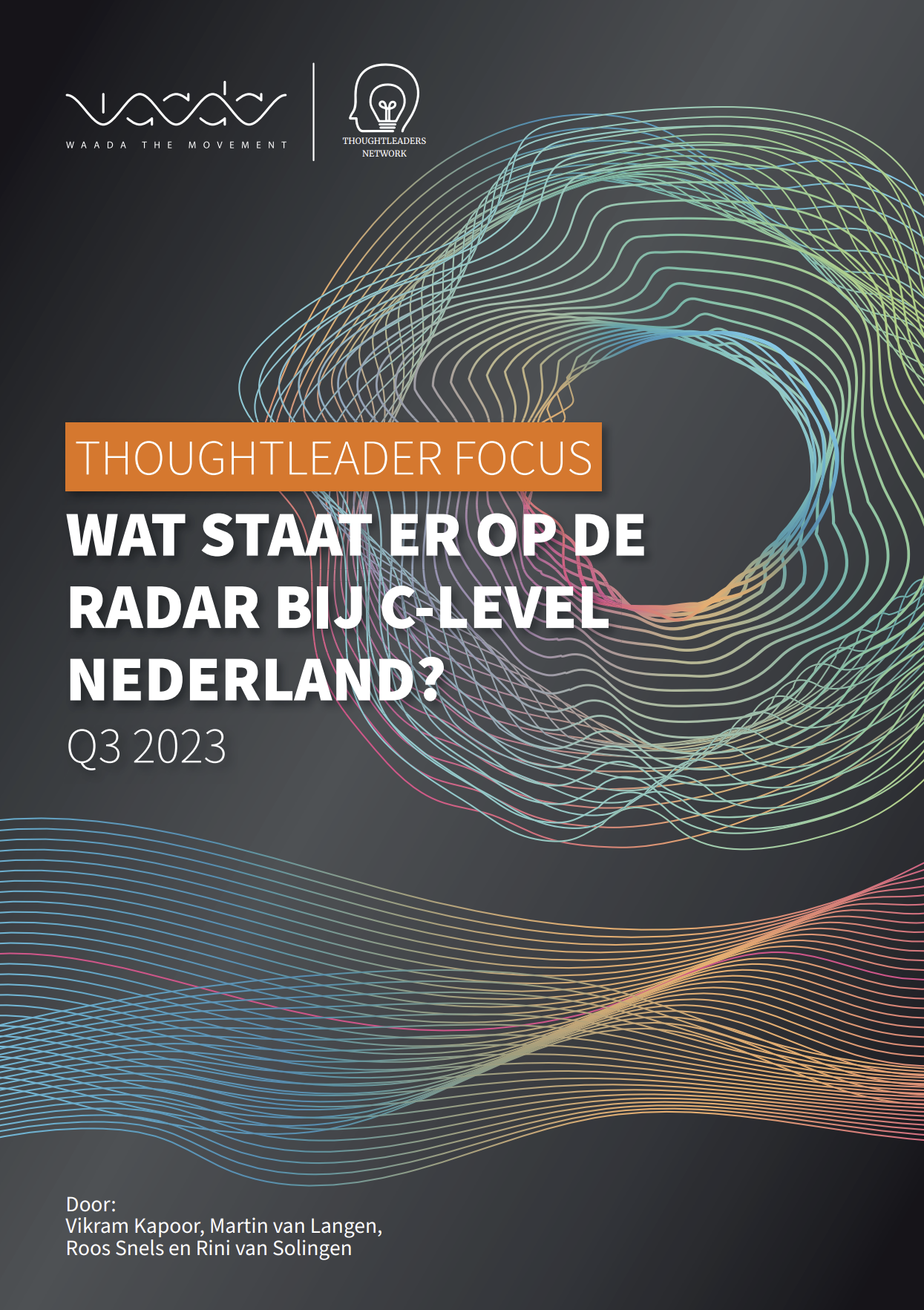 Als organisatoren van het ThoughtLeaders Network streven wij ernaar om een community te creëren waarin innovatieve denkers samenkomen en hun expertise delen.